Thanks God It's Friday
Today i'll go holiday. I miss malaysia. Sorry if i can keep update when i am there, because i can't use blackberry service there. Sorry sorry. But i'll try. Maybe from
Affan's twitter
. For my classmates: i can't meet you all in our first day in grade 8. Waiting for me, yaa. I will miss you all heheh. Okay here some quotes for today. Wish you inspire:

Just Only Day
Yay! tomorrow i will go holiday, but i still don't know where we will go. What i will do there? and when? So basically question. But so hard for my mom to answer that haha i don't know why. You know what makes me really want go there (the facts not all of the people want go there)Ummm, yeah i miss cheesy chickaroni. I miss this food. my favorite food is cheese and i really like macaroni. Cheese and macaroni is two foods elements i really love. hhmmm, sorry i little bit hurry. I want go to a place there so many people. Guess where. I will not tell you and make a games again, sorry sorry.
Okay here some quotes for you:
Just 2 Days
Like what i type in my post just 3 days i type i will give you special photos by me. Oh it's special because i don't upload the photos to my flickr account. yeah it's special just for my blog readers. Hope you enjoy it
sorry if the photo was bad. I am amateur and i am not professional
Label: Holiday
Quote in Holiday
Okay, i am back! yes still in my boring holiday. And i still like blogging. Okay i give you some quotes for today, yes tou may read it. Wish it inspiring you
I give you this bonus quotes:
"

you're the main actor in your drama. That drama call Life

"
Holiday Time
Yeah, i have a new hobby from now. Of course i will tell you. Okay i will tell you right now. But i want you guess it before. What your answer? hold it. i give you the clue:
What you must do right now:
Read this

look at the picture above

Resume to read this

Read the script above pictures

Guess whats my new hobby based on picture above

Do number 2

if you still confuse read it again

Come on do it by your self
No cheating

Do it by your self

Believe that you can

There's no prize when you guess it right

Never exchange your answer with your friend

Don't tell your friends what's your answer

Good Luck
The answer is ....dumdedumdedum.... BLOGGING
Congrats to who answer it right
Label: Holiday
Just 3 Days
Yeah, i like to countdown everything
It's three days before holiday!
What i will do? my family always packing a day before we go. So, nothing to do now. I wish i have a must to-do list. But i don't think to do all of it. Like a life human, i am watching tv right now. I am playing piano and i am eating. Sorry if you bored because my posting. I love my blog reader, haha. yeah because i love you all i give my captura-by-my self photo. Wish you love it
Note: All of this photo isn't i upload to
flickr
. Enjoy it:
hhhm, sorry. when i upload the photos and waiting until done, i got note : 404 Bad Request. So, i will upload it again someday
Waiting for that please. Or click
here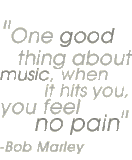 That's it. Thanks for reading
Everything Different
Hey, i have to change my blog template. How is look. I feel it's greater. More simply accent. oh so simply beauty. What you think? i think so simple and easy can change my blog atmosphere. Let me give you a photos for remember my old templates:
i have to change my blog title too. Yeah i am Life. so confuse about my blog name. So, i used this title. Umm, what about my bio?
Geeky is Nice: about a super geek

Yeah I Am Life: about the great and good super hero
Okay, Just enjoying your time in my blog.
Label: Holiday
OLDER / NEWER